Where do I live?
This term, pupils have been on a sensory journey by learning about the story of Leaf Man. They have used their English skills to discuss where he has been and where he might go next! By doing this, and linking with our Geography topic, they have been learning about the changing seasons and have been also observing daily weather patterns across the UK to create their own weather forecast!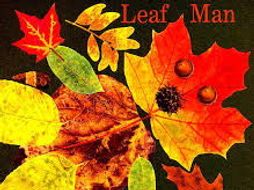 The main topic area this term is called 'Where do I live?' and is all about the pupils understanding where they live by looking at, exploring and navigating using maps of our school and Forest Hall.  Pupils are learning about compass points and mapping symbols and can use these to navigate their way around their own specially created maps!
In Maths we use a mastery approach to learning. This means that pupils become fluent in the 'basics' of maths through varied practise and by using lots of physical apparatus to show their understanding. We use 'stem sentences' to help the children develop their language skills in maths.  By using mathematical language, pupils can prove their ideas through reasoning and can go on to solve more complex problems. Its not just about finding the answer in Year 1, its about understanding 'why', and being creative and flexible with maths in order to gain that deeper understanding. 
An example of a 'Going Deeper' Question. Can you solve it?