Welcome to Year 1 - Ash Class!
Why does the weather change?
This half term our theme is 'Why does the Weather Change?' This is a cross curricular theme which involves weather forecasting in Geography and investigating Seasonal Change and measuring weather in Science. We are learning the days of the week and Months of the Year in Maths (our half termly learning goal) and we are writing reports about a penguin in English. So far we have enjoyed looking at and making instruments to measure the weather and of course we are looking at and reading books about our theme everyday!
How have toys changed?
In Autumn 2, we have been learning about toys both old and new. In science we have been looking at objects including toys and finding out what they are made from and their properties. The children had lots of fun making their own finger puppets in DT too! We have been enjoying the book 'Traction Man' by Mini Grey, where the main character is brought to life through imaginative play. Bizarrely, he also came to life in our classroom and got involved in lots of fun (but only when no one was looking). The class made their own stories about what traction man did, and our enthusiasm for reading and writing stories continues to grow and grow!
We are now looking forward to finishing the term with a spectacular Reception/KS1 nativity performance, awesome Christmas parties, a panto visit and our Christingle service at St Bart's Church. We wish you all a very merry Christmas and a Happy New Year!
Where do I live?
During the first half of Autumn Term, pupils have been on a sensory journey by learning about the story of Leaf Man. They have used their English skills to discuss where he has been and where he might go next! By doing this, and linking with our Geography topic, they have been learning about the changing seasons and have been also observing daily weather patterns across the UK to create their own weather forecast!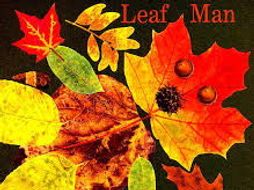 The main topic area this term is called 'Where do I live?' and is all about the pupils understanding where they live by looking at, exploring and navigating using maps of our school and Forest Hall. Pupils are learning about compass points and mapping symbols and can use these to navigate their way around their own specially created maps!
In Maths we use a mastery approach to learning. This means that pupils become fluent in the 'basics' of maths through varied practise and by using lots of physical apparatus to show their understanding. We use 'stem sentences' to help the children develop their language skills in maths. By using mathematical language, pupils can prove their ideas through reasoning and can go on to solve more complex problems. Its not just about finding the answer in Year 1, its about understanding 'why', and being creative and flexible with maths in order to gain that deeper understanding.
An example of a 'Going Deeper' Question. Can you solve it?